Turn android phone into security system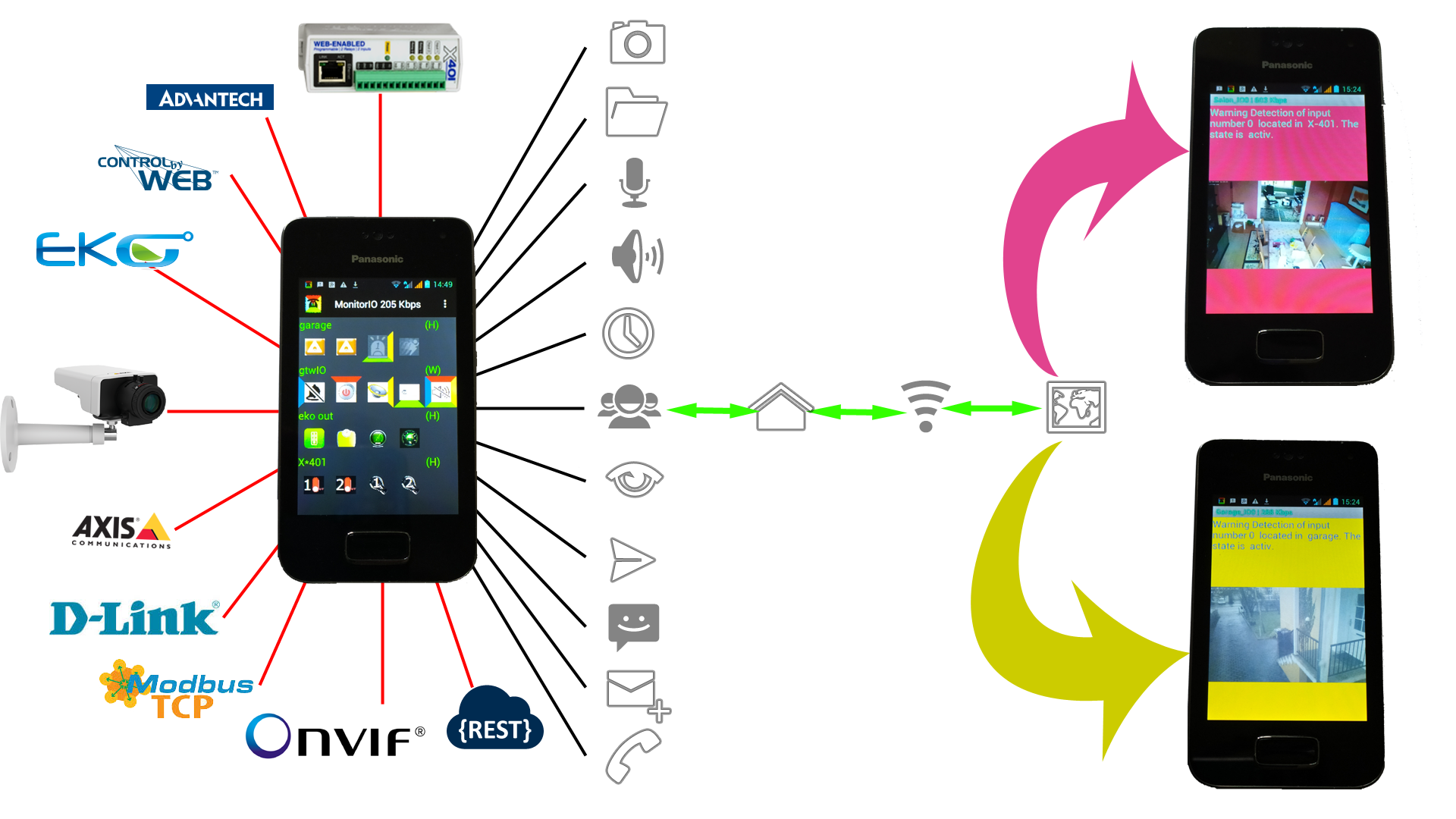 Support standard hardware
Works on Android phone from Gingerbread up to newest.
Automatic detection and configuration of ONVIF cameras.
Automatic settings of Modbus TCP devices.
Support modern Ethernet IO Modules.
Detect change state of IO board.
Microphone sound level detection.
Trigger output and relay to connected board.
Switch ON/OFF by phone call or text message.
Network
Do not require a cloud connection.
Switch automatically from global network to home network.
Can monitor device on different network.
Send information to recipient choosen from native contact application.
Connect to modern PLC devices through Web Services.
TCPClient support for old modbus TCP.
Soap connection to ONVIF camera.
Automatic event handling
Event can be scheduled in the android nativ calendar.
Grab picture from internal and external camera.
Store image in native Gallery.
Play any sound from libray.
Wake up the phone.
Send text message.
Make Phone call.
Email with attached images.
Download AlarmM application